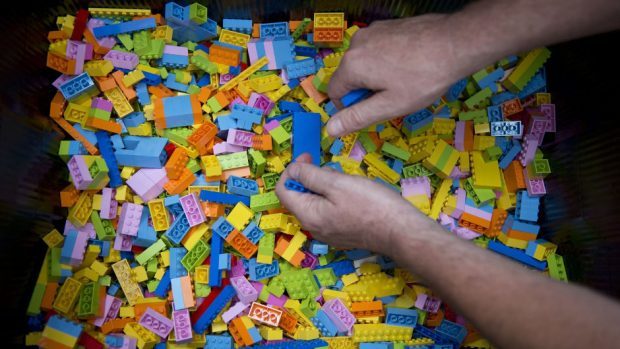 Following the huge success of last year's First Lego League, UHI Outer Hebrides will be welcoming back local schools to the college to design, build and battle their very own robots.
First Lego League Challenge is a global Stem (science, technology, engineering, and mathematics) programme for teams of young people, to encourage an interest in real world themes and develop key skills that are crucial for their future careers.
Young people work together to explore a given topic and to design, build and program an autonomous Lego robot to solve a series of missions.
This year the college will welcome teams from Uig Primary, Stornoway Primary and Laxdale Primary – with more schools hoping to register.
Deeper interest in Stem subjects
The college staff team support the schools to find funding to purchase the Lego packs in order for the robots to be built.
Teams must then research the annual theme and explore different ideas, challenges and problem solving.
LET LEGO BATTLE COMMENCE! 🧱

Following huge success of the 2022 @FLLUK LEGO League, #UHIOuterHebrides will be welcoming back local schools to the college to design, built and battle their very own robots – https://t.co/5e1Ff0aQiL #ThinkUHI @ESPScotland #LEGO #STEM @CNES_STEM pic.twitter.com/qLCAwAwTSg

— UHI Outer Hebrides (@uhi_oh) February 27, 2023
This year's theme is superpowered and teams will learn how energy is generated, stored, distributed, and consumed.
The competition will be judged by local employers and UHI Outer Hebrides partners such as Albert Allan, Arnish General Manager from Harland and Wolff.
Mr Allan said: "The Outer Hebrides has a rich history of producing world-class talent and I am looking forward to seeing the results of the schools Lego competition which hopefully will have created a deeper interest in the Stem activities for the pupils who participated in the challenge."
UHI Outer Hebrides principal Hannah Ritchie-Muir said: "We are delighted to host the First Lego League tournament at UHI Outer Hebrides.
"It is a great opportunity to welcome local schools into the college and demonstrate the role of Stem in learning and development.
"Our staff have the chance to talk about Stem skills and careers, but mainly have a lot of fun."